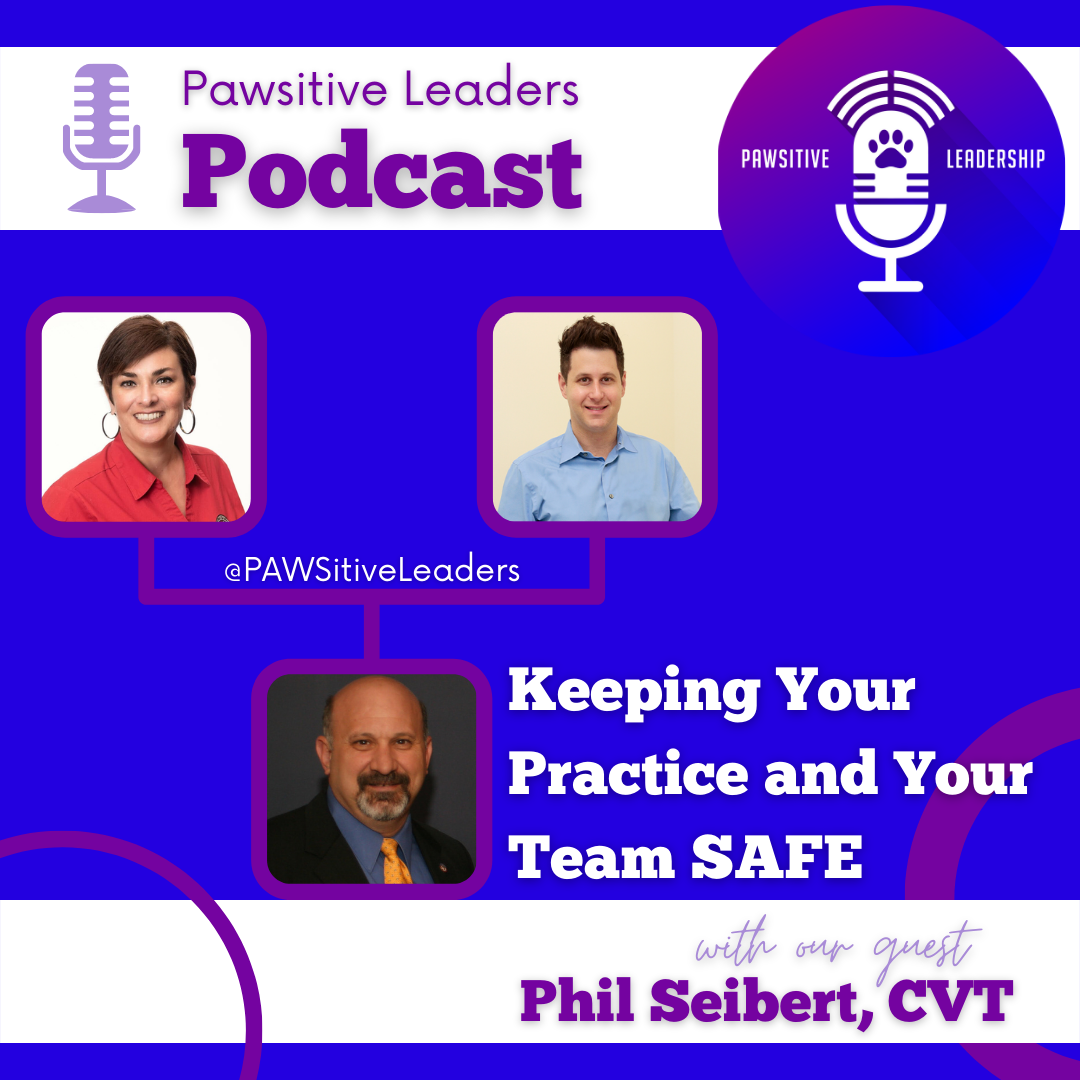 In this episode, Andrea and David talk with safety guru Phil Seibert, CVT the founder of The Safety Vet. Phil takes safety to the next level, he talks us through OSHA Compliance and how practice managers can integrate safety everyday in the workplace with ease to keep our teams safe. Plenty of easy button, take aways, and actionable items to take back to practice! Join us, grab a cup of coffee or pour a glass of wine, enjoy the session! Stay happy and sane!
Find out more about Phil's work with The Safety Vet: www.safetyvet.com 
Find out more about us by following any of the links below. 
Website: https://www.pawsitiveleaders.com/
FB: https://www.facebook.com/PAWSitiveLeaders
IG: https://www.instagram.com/pawsitiveleaders/
Furpaws Consulting: https://www.furpawsconsulting.com/
Andrea Crabtree-Wood (Host) LinkedIn: https://www.linkedin.com/in/andrea-crabtree-bs-cvpm-sphr-phrca-ccfp-fear-free-000a7985/
David Liss (Host) LinkedIn: https://www.linkedin.com/in/david-liss-mba-cvpm-rvt-6915743b/
To learn more about our social media: www.dogdaysconsulting.com
LinkedIn: https://www.linkedin.com/in/rhondabellcvpm/